Spring Musical
Date : May 07
When : Now
Time : Now until Fall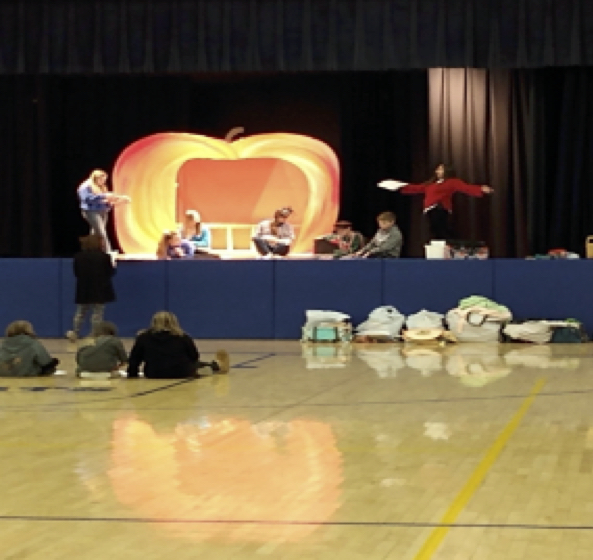 The Glidden-Ralston School along with Ms. Sweeney, Mrs. Bentz, Mrs. Brinkman, and Mrs. Klocke would like to announce the postponement of our Spring Musical-James and The Giant Peach Jr. to the Fall of 2020. The performance date in the fall will be determined later.
We are so very proud of all of our students who have worked so hard to prepare for this production and we hope that these same students will stay with us for the fall performance. We do have some seniors that we will be missing at that time and we want to honor them here:
Madison Brincks and Talia Schon as Spiker and Sponge, Mason Janssen as Bobby Bobby-Cop, Hannah Messerich-extra parts, Tinessa Janssen-makeup, Luke Handlos and Grant Fleecs-technical help.
We would also like to say a very big thank you to all the students from Mr. Bentz's 3rd Term Woods class who helped build all of our sets. A special thank you to Cody Klocke for his work on the sets. Thank you also goes to Mrs. Baack's students in Art 1, Art 2, Art 3, Art 4, and Art Portfolio. A special thank you to Morgan Koehler and Lauren Klocke for detail work.